The word 'sustainability' is widely used in the fashion and textile industries and most commonly, it implies the use of eco-materials or natural fibers, such as organic cotton, hemp, bamboo and/or recycled materials.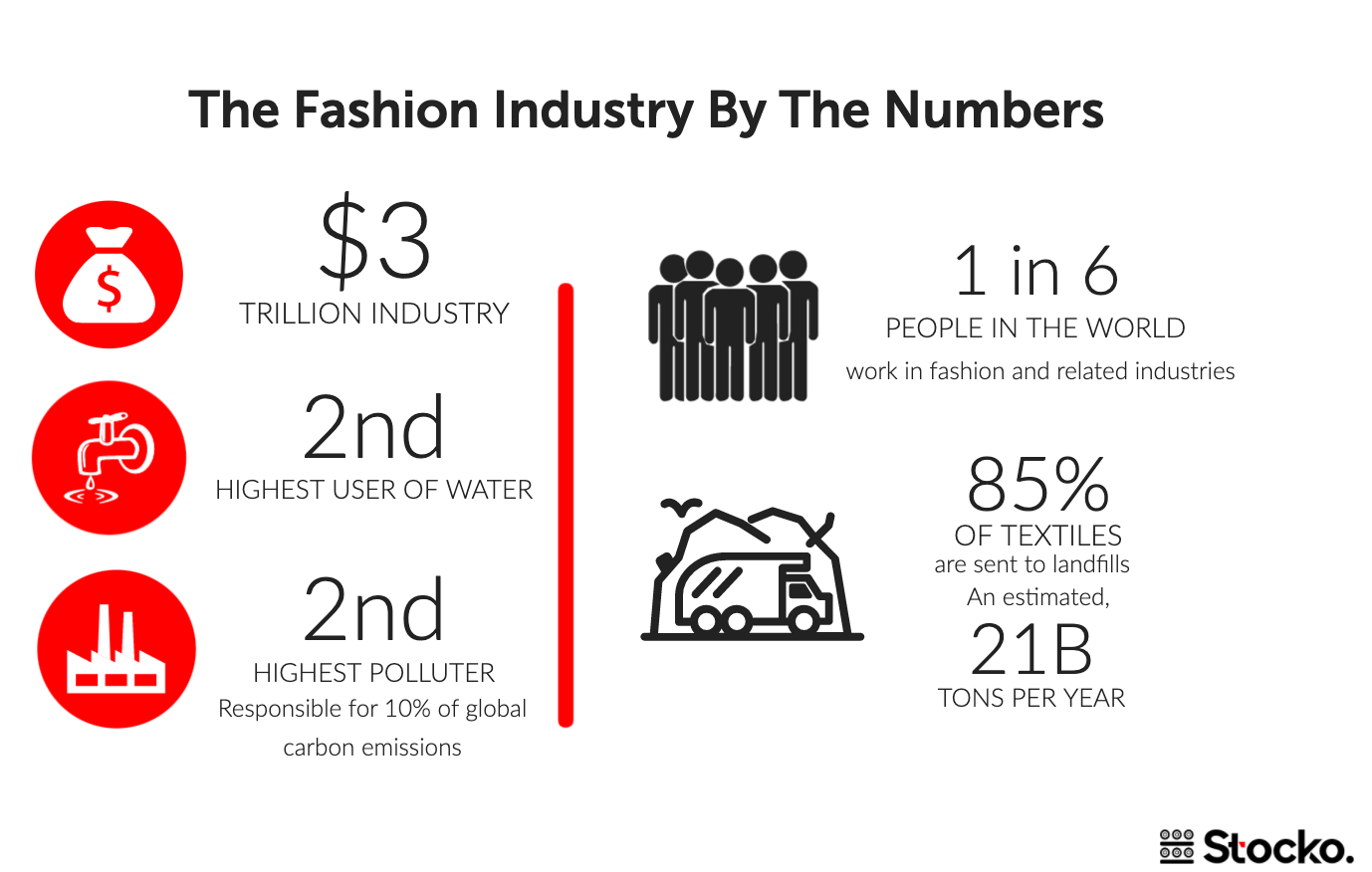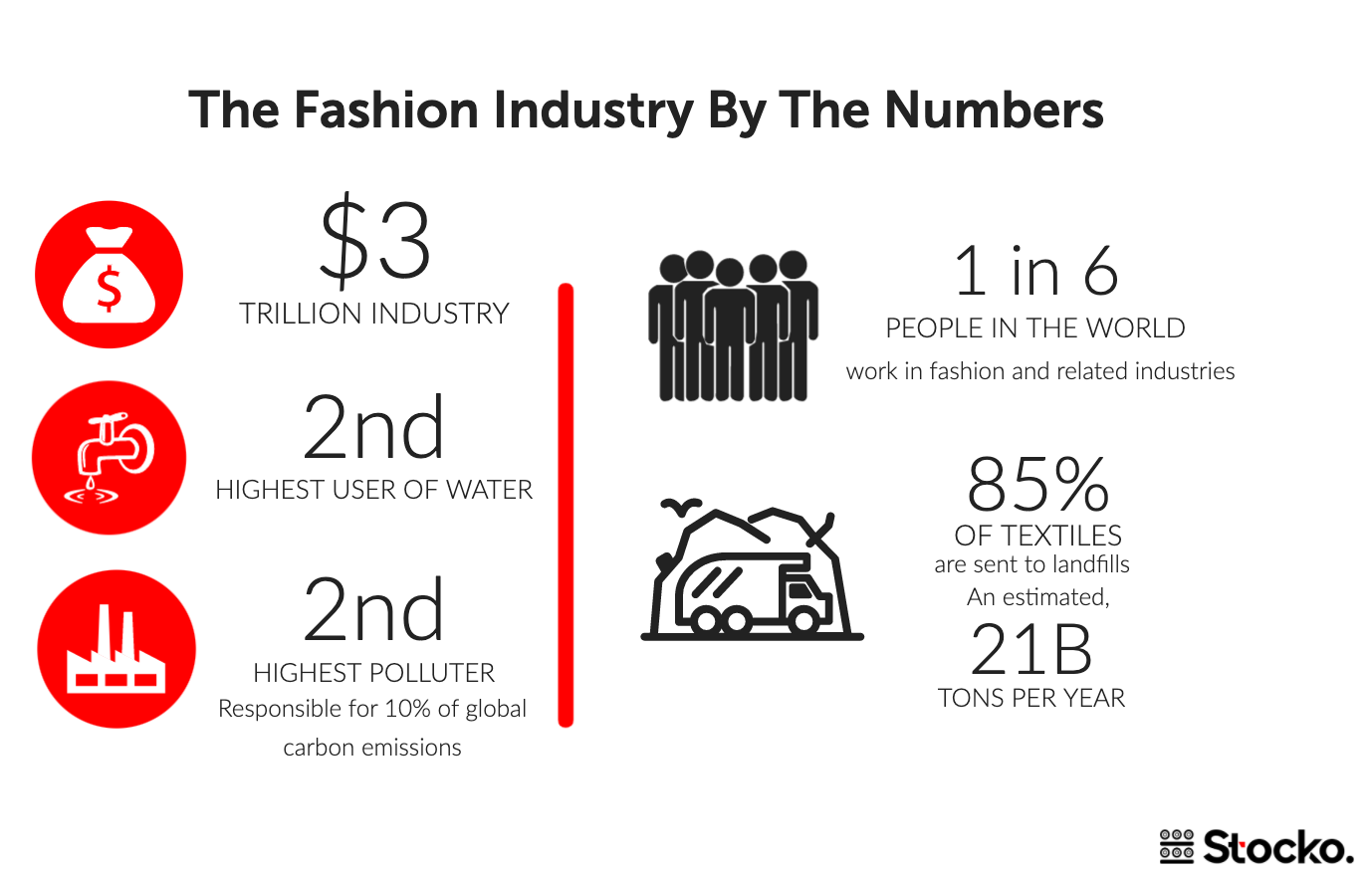 However, sustainability is not only about materials. It is, first of all, about the functionality of the whole system or so to speak supply chain.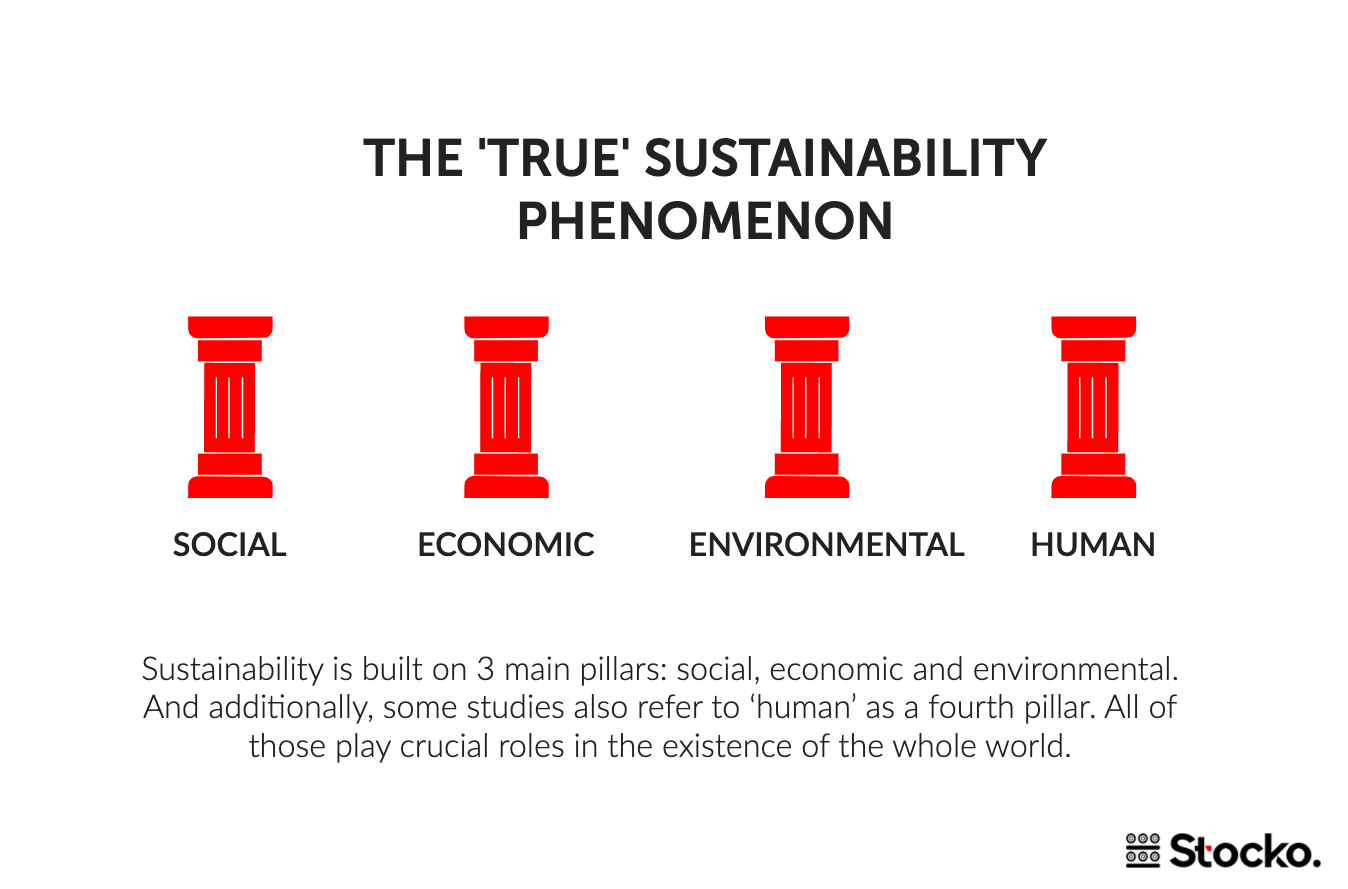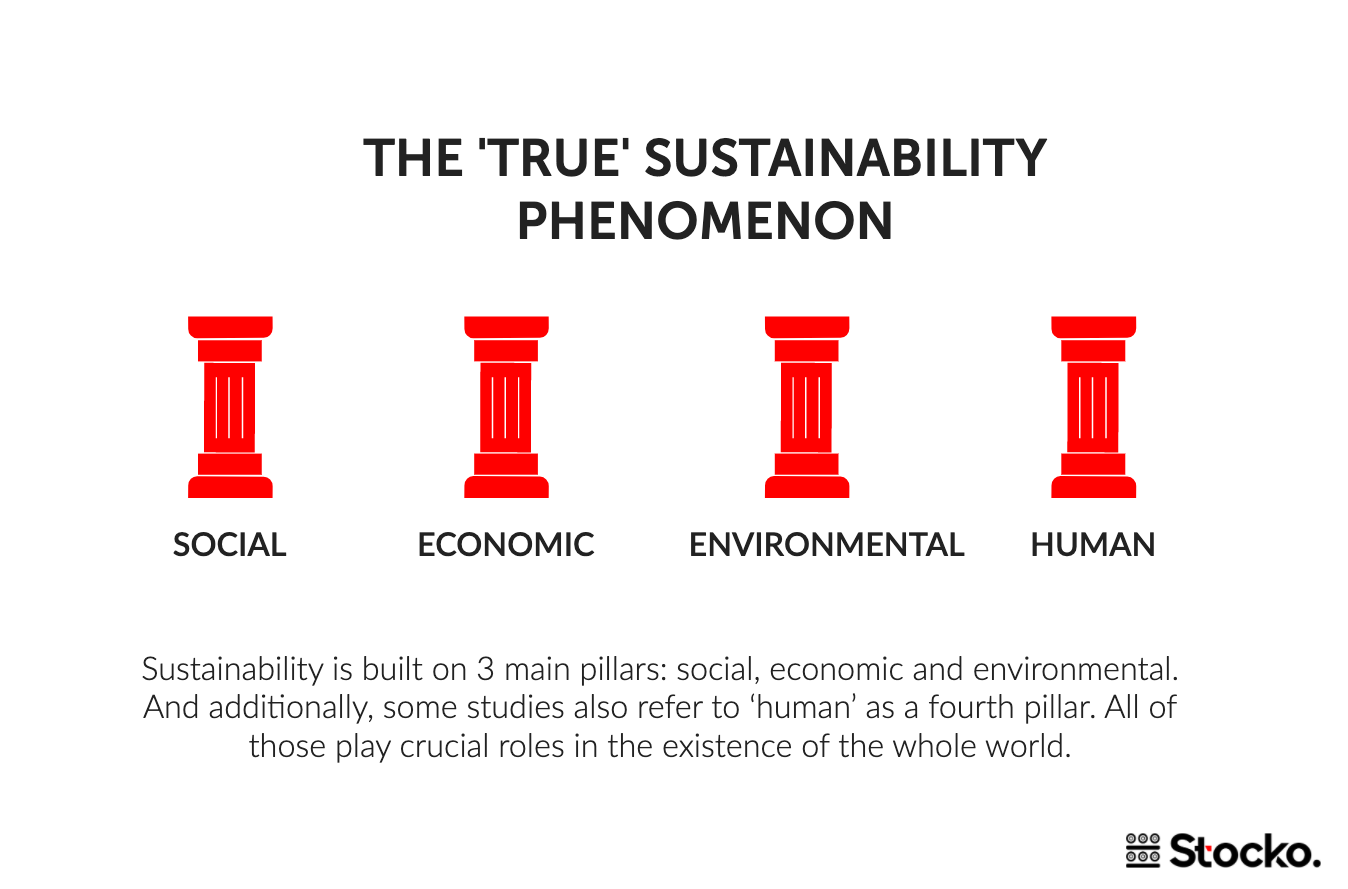 Many companies these days position themselves as sustainable or those that are aiming towards it, however, not many of those actually follow all 4 principles.
---
---
SOCIAL
The social pillar relates to the communities, cultures, and relationships between people. The concept says about honesty, transparency, and reciprocity in order to acknowledge that every action today has an impact on others and on the world tomorrow.
One of the reasons why Stocko was born was the limited visibility throughout the textile supply chain and lack of the relevant data to react faster to the changing market conditions.
ECONOMIC
Economic sustainability challenges the principle of the "constant business growth is good and bigger is better". Now, the quality of economic growth matters more as well as the quantity.
At Stocko we are guided by the rule: "All you need is less''. Overconsumption and overproduction are at the heart of the sustainability challenge facing the planet today.
---
ENVIRONMENTAL
Environmental sustainability programs, widely initiated by famous fashion brands, emphasize improving human welfare through the protection of natural capital (water, air, minerals). Yet we all have the power to use resources in better, more efficient ways. The textile industry should be interconnected to fight against the textile stock that often ends up at the landfills.
That is why Stocko is connecting brands with the suppliers of ready-made textiles to utilise the resources that have already been produced and thus reduce textile waste and overproduction.
HUMAN
'Human' principle implies the maintenance of the human capital as well as the improvement and adjustment to the realities of the current and future state of the world. In the case of the textile industry, we make sure people are educated enough as well as they have enough resources to maintain a sustainable way of living and doing business.
Having said that, at Stocko we focus on educating all the players of the textile industry on the importance of digitizing and structuring their resources in order to manage, maintain, and develop their supply chain.
---
---
All the four pillars mentioned above lie at the core of the Stocko mission. As follows, it relates us to the "true" sustainability phenomenon.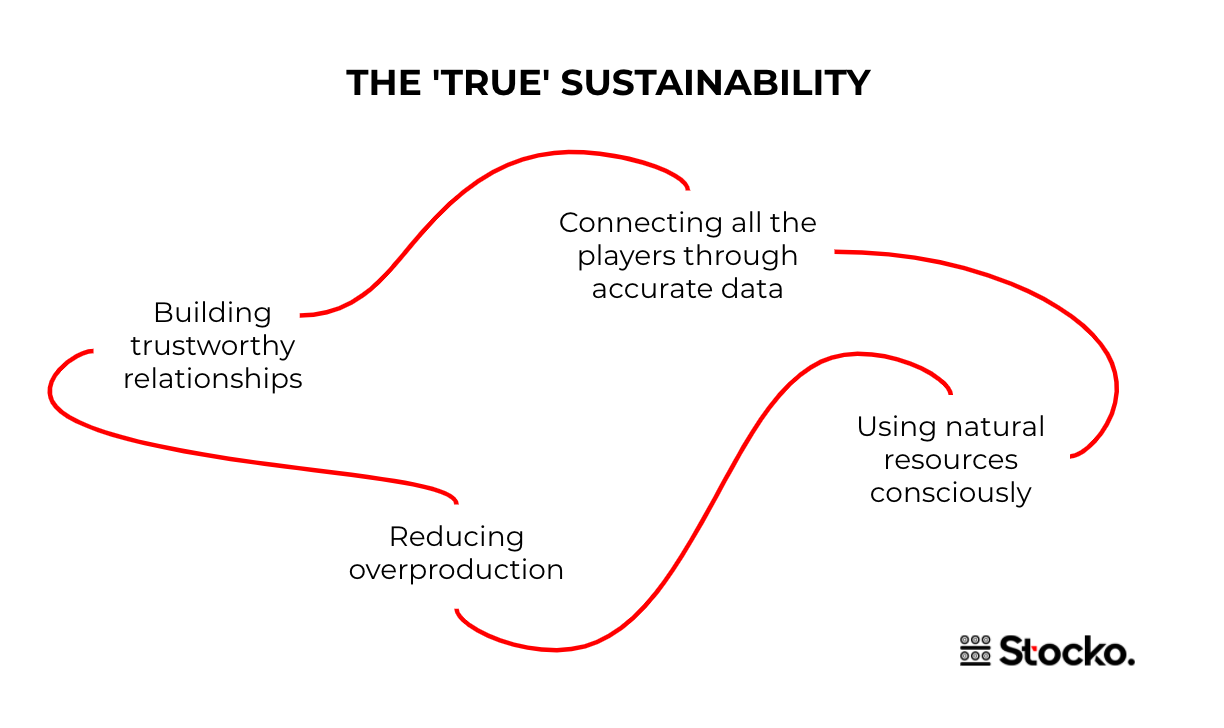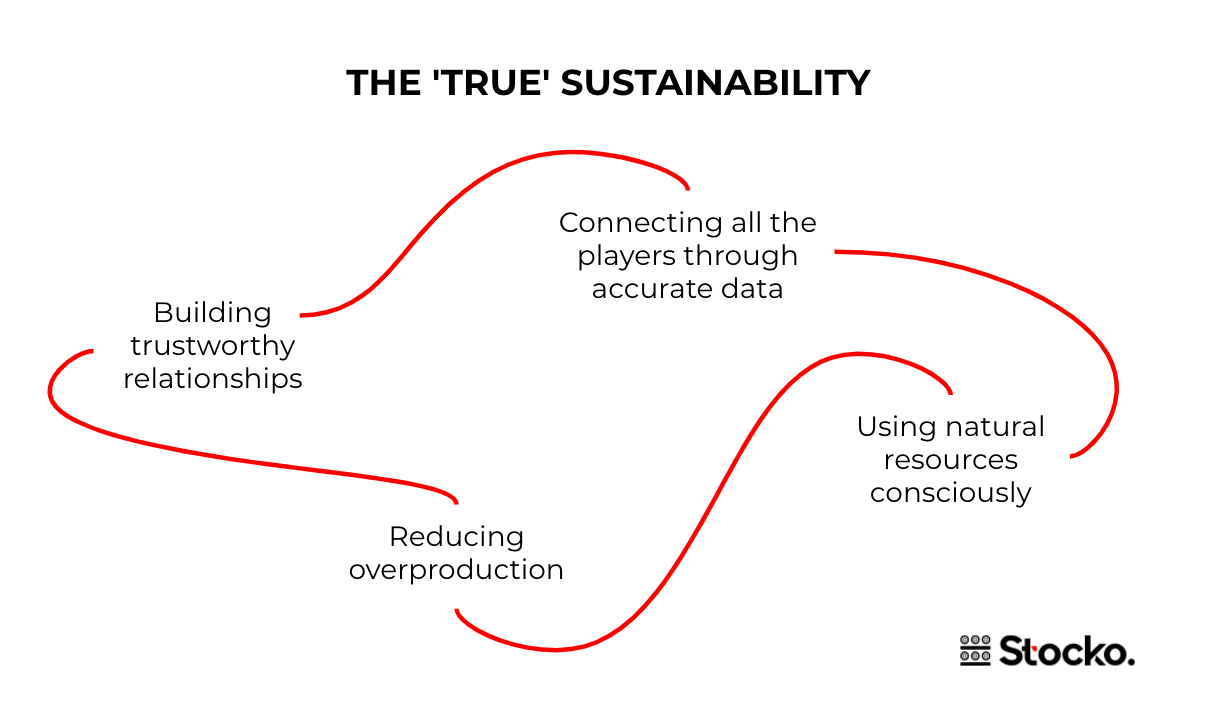 Stocko is a European Startup that works towards sustainable development and digital transformation in the textile industry globally since 2018. Together with fabric buyers and suppliers, we have built a B2B textile marketplace with the world's most structured database of fabrics.

The main asset of Stocko is data. We help users collect, structure and publish the fabrics data to the platform to make the sourcing processes simpler, faster and better.