About us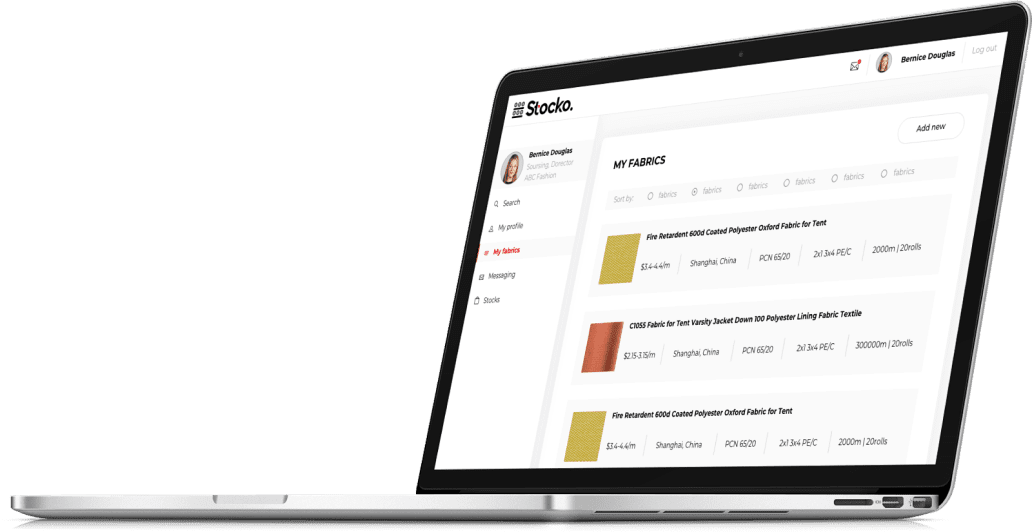 Stocko
Stocko is the most accurate and complete B2B

textile

marketplace

, where brands and other companies can find the exact fabric that they are looking for using advanced and comprehensive search parameters.
Our company was founded back in 2018 and registered in Ukraine, where the majority of the team is based. We do also have a remote office in Copenhagen and Munich, where the founders are located.
Our goal
Our goal is to fully digitize the textile industry by bringing all the manufacturers and sellers of fabric stock globally into our platform and connecting them with fabric buyers to create one

digital textile ecosystem

.
We are continuously improving our search engine as well as adding more and more features and parameters that would help both sellers and buyers to easier and faster establish relationships with each other.
Industry Problem
Global Sourcing
The pandemic has changed the approach to sourcing products worldwide, including the fabrics and textiles. We had to learn the new ways of doing business and continue operating through the digital supply chain.
Access to the Resources
Due to the fact that the textile industry is very 'physical' and not digital. We have a lack of visibility and accessibility to the resources that already exist, which also leads to overproduction.
Excessive Stock
Overconsumption and overproduction are at the heart of the sustainability challenge that our planet is facing today. The fashion industry is the second highest polluter.
Our Solution
Digital Textile Ecosystem
We unite all the players in the textile market by bringing all the fabric suppliers and buyers globally into one platform.
Structured Database
We help suppliers collect, structure, and publish the fabrics data to the platform to make it easier for the brands to find the exact fabric they are looking for.
Sustainability
We make sure every piece of that existing fabric stock in the world finds their buyer by connecting the demand and supply. In other words, those who are looking for a specific fabric should be able to find it and those who are offering those fabrics should tell the world about themselves.
And here is where Stocko comes.
Stocko
Vasylenka Mykoly 7-A
Kyiv, Ukraine
contact@stocko.pro